For more information, go to: https://defendliebig34.noblogs.org/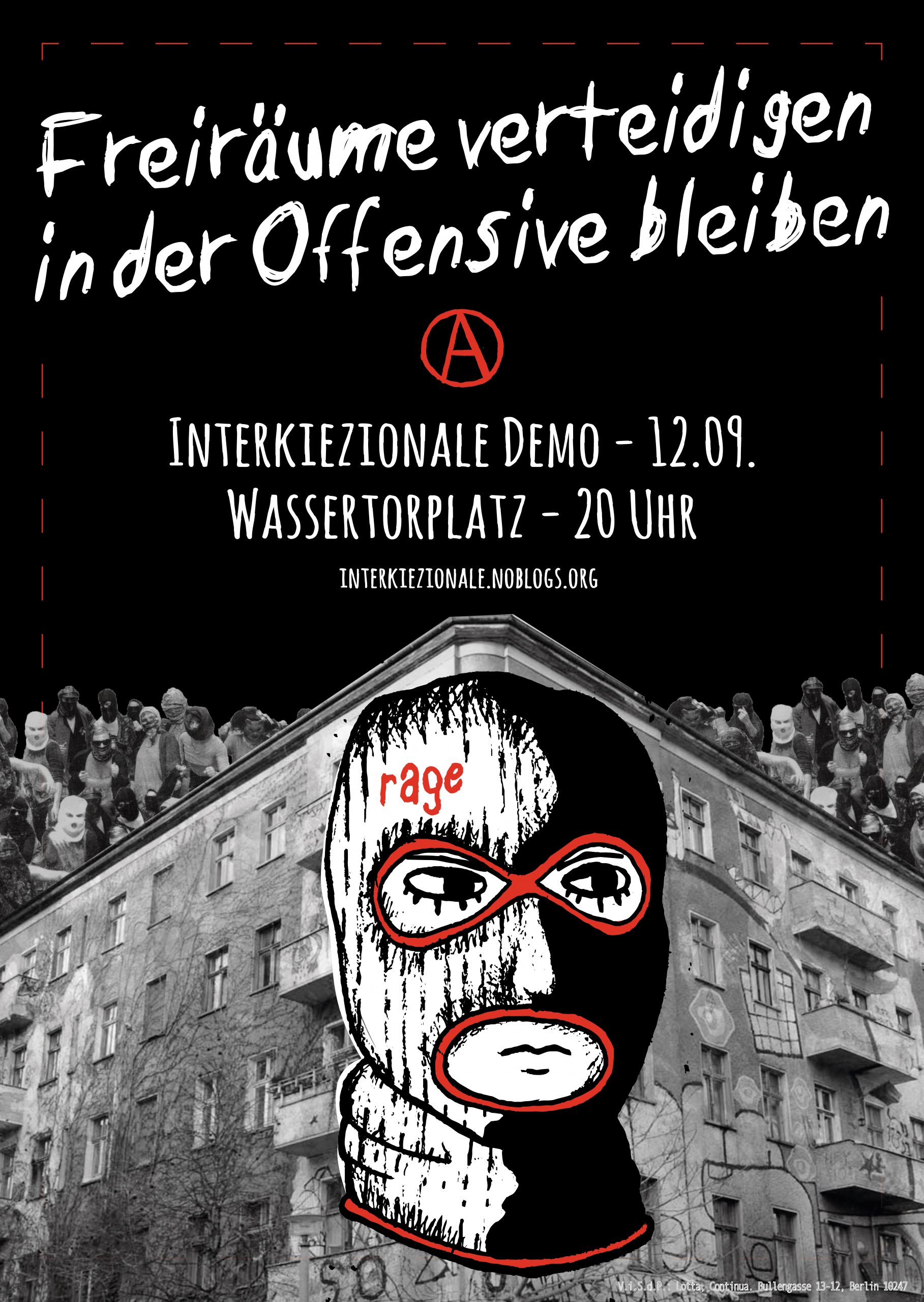 Liebig34 is lived queer-feminist resistance. Liebig34 is more than a house. Liebig34 is a place of the anarcha-queer-feminist militant movement. Although it is a safer space, it is under attack from the outside. Capital interest, backed up by the senate and cops want to see it gone. With daily cop-presence and the eviction title already spoken, the fight for Liebig34 is since a couple of months in it's last stand. While queer, feminist and radical left mobilisation has been strong and taken a multitude of forms, from neighborhood walks to militant actions, the hope to defend Liebig34 is getting dimmer. The attempt to evict Liebig34 is getting closer. To elevate the level of pressure Liebig34 calls for a feminist action-week from the 7th to the 13th September. Liebig34 will fight until no one dares to touch it any more.
But Liebig34 is not the only project in Berlin that is under attack. Bar collectives, autonomous youth clubs and other house projects are under threat of eviction. The radical left in Berlin is about to loose a large portion of places that resist the hetero-patriarchal, racist and capitalist normality. As Interkiezionale these projects united to fight together against their displacement.
Our bar collectives, autonomous youth clubs and house projects are critical places of a movement that fights for and tries to live another Berlin – a Berlin which struggles for alternatives to the exploitation, oppression and violence that is part of the system of rent and ownership, in the work place, in care work, in house work, in state-run youth centres, in the educational system, in health care, in prisons and family relationships.
The specific fight for Liebig34 and the other projects threatened by eviction is part of a larger struggle. With the global regression into fascist and anti-feminist movements, fighting this fight is winning importance. As a radical left, as queers we have to defend the places that we have left, to continue fighting the larger fights.
This is why we are calling for an angry demonstration on the 12th of September. We will meet in Wassertorplatz, Kreuzberg at 8 pm. Come angry. Come prepared. Let our anger be heard. Let it be shown. We will not be pushed around by the cops. Let us collectively fight for Liebig34 and against the city of the rich to show capital, state and cops that we will not be silently watching while they are erasing decades-long struggle against this system.
Feminist action week 07-13.09.2020